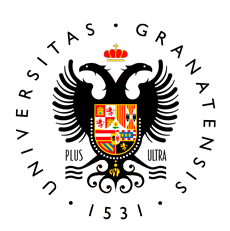 University of Granada
The University of Granada (UGR), founded in 1531, is one of the largest and most important universities in Spain. With over 60.000 undergraduate and postgraduate students and 6.000 staff. UGR offers a total of 89 degrees, 110 master's degrees and 28 doctoral programmes through its 123 departments and 27 centres. Consequently, the UGR offers one of the most extensive and diverse ranges of higher education programmes in Spain.
The UGR has been awarded with the "Human Resources Excellence in Research (HRS4R)", which reflects the UGR's commitment to continuously improve its human resource policies in line with the European Charter for Researchers and the Code of Conduct for the Recruitment of Researchers. UGR is also a leading institution in research, located in the top 5 of Spanish universities by a variety of ranking criteria, such as national R&D projects, fellowships awarded, publications, or international funding. UGR is one of the few Spanish Universities listed in the Shanghai Top 500 ranking (http://sl.ugr.es/0aw0). The edition of the ARWU places the UGR in 201-300th position in the world and as the 4th highest ranked University in Spain, reaffirming its position as an institution at the forefront of national and international research. From the perspective of specialist areas in the ARWU rankings, the UGR is outstanding in Library & Information Science (position 36), Food Science & Technology (37) and Mining & Mineral Engineering (47), according to the latest edition by specialities of this prestigious ranking. A little below in the ranking (rank 76-100), the UGR stands out in Mathematics and Computer Science & Engineering. The UGR has 8 researchers at the top of the Highly Cited Researchers (HCR) list (https://recognition.webofsciencegroup.com/awards/highly-cited/2019/).
Internationally, we bet decidedly by our participation in the calls of the Framework Programme of the European Union. For the duration of the last two Framework Programmes, the UGR has obtained a total of 67 projects, with total funding of 18.029 million euros, and for H2020, 92 projects with total funding around 23.675 million euros.
URL: www.ugr.es